Asking Questions for a Living
"I touch the future. I teach!"
A powerful quote by Christa McAuliffe and one of my personal favourites too.
I am a teacher, but not like most regular full-time teachers.
I'm a teacher at QShala. QShala is schooling reimagined.
We're teachers who make cameos in schools once a week.
Every school and every teacher follows a methodology and philosophy in imparting education to the children. But at QShala, we keep it simple – make the kids curious!
It's simple. "We ask and they ask!" There you go.
Yes, we ask a lot of questions. We ask questions for a living!
In the pursuit of making children curious, we get them to ask plenty of questions. That's quite a challenge! Some serious groundwork goes into a facilitator preparing for a QShala workshop. Because you never know, smart minds can ask anything. Just anything!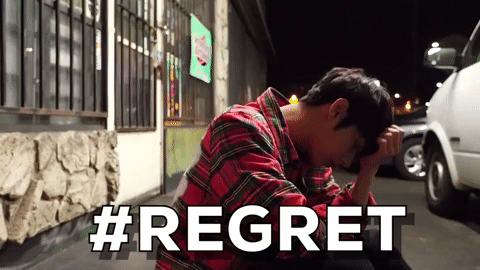 This has made me empathize with school teachers and appreciate the amount of effort which goes into the preparation of the classes every single day. In retrospect, this also makes me regret my classroom behaviour as a student!
I have always loved teaching. Even during my pretend play years, I would take up the role of a teacher. And thus here I am, exploring this 'super profession'!
QShala has been a platform for me to teach children in both government and private schools. From getting hugs and tiny appreciation notes, to answering questions like "how about providing jobs to the terrorists, which can potentially eradicate terrorism?" — it's all been a fabulous experience for me.
Every QShala session has been a learning experience for each of our facilitators. With every experience, we try to make our sessions better. And with that, we have explored several classroom strategies. For instance, I never give the children a 'zero' for wrong answers. Rather, I award them with a '😊' for trying to work out the answer. This has always lifted their spirits and motivated them to perform better!
Building curiosity before moving on to every question helps to bring the zoned-out kids back to class and the zealous kids to transition to the next.
A noisy, boisterous lower grade class can be brought to a calm sea just by having them to count numbers backwards. It's like a game to them!
Sometimes, we begin with a riddle and give out the answer only at the end of the session. This keeps them curious and looking forward to the answer with bated breath!
At QShala, we're always exploring newer strategies to engage with kids — and we're constantly getting better at it.
Here are some memorable experiences from our facilitators:
Ms Anagha was wonderstruck when one of her 6th graders came up to her after class to apologise for their "unparliamentary behaviour" in the classroom. Can you imagine a 6th grader using the term 'unparliamentary'?!
"It was heartening to see my 6th and 7th graders make an attempt to read in English to score brownie points. This not only fetched them points but also brought down their inhibitions of reading and communicating in English." recounts Ms Vaishnavi.
"Just looking at my 2nd graders all ready for class with their QShala diaries on the table makes my day", exclaims Ms Binila.
Besides questions, we also run various activities in class. Mr Saurav here recounts one such incident that happened during a fun round of the popular game Taboo. "When Taboo was played in class – the word to be guessed was 'lawyer'. The description given by one of the students was 'someone who fights for justice and is dressed in black'. His team member confidently answers, 'Batman'! Honestly, I gave him points for his thinking!"
No wonder, the best part of teaching is learning itself! Adding to the best part is when you realize that you are contributing to the future. Aha!
Every QShala child, class, and school is indeed an escapade! The facilitators at QShala are always looking forward to more such engagements.
Passion, perseverance, and patience go a long way for us!
If you have read this post till the end, and are still wondering what QShala is, click
here
to explore the rest of our website.
Ranjeetha Golde is a Senior Engagement Associate with QShala.